The Philharmonie of both worlds.
Symphony Orchestra in Loire-Atlantique under the direction of Philippe HUI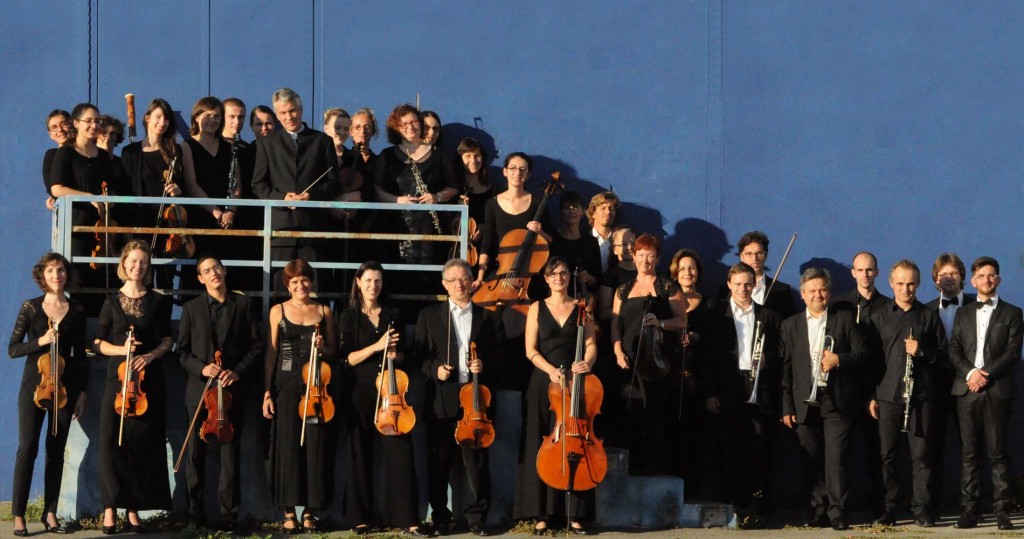 The Philharmonie of Two Worlds was created by Philippe Nazairien Hui in September-October 2013 in two cities of Loire Atlantique Saint-Nazaire and Le Croisic.
A dream :
That of bringing together two worlds musicians, insiders accustomed major concert halls, with that of classical music lovers have neither the opportunity nor the means to go listen to classic works in places dedicated. With Alkeemia, Celtic music lovers can explore symphonic music and be carried away to happiness that it brings!
A project :
Based in the Loire Atlantique department, made up of musicians who come from the orchestra has set itself the task passionate irrigation territories, wherever possible: gymnasiums, multipurpose halls, historic places, companies, concert outdoors in neighborhoods …
And to reach the wider public, the Philharmonie of Two Worlds majority interprets the great works of the classical repertoire, Beethoven, Mozart, Schumann, Brahms, Prokofiev, and therefore more accessible to all identifiable.
Thus, since its creation in Saint Nazaire two years ago, the Philharmonie of Two Worlds has sensitized more than 5,000 spectators in the proposed twenty concerts.
The Philharmonie of Two Worlds also radiates beyond its home territory, as Négrepelisse (Voice Festival at the Chateau in July 2015), Paris (Salle Gaveau in October 2015) and soon in Rennes (November 2015) with the group Digresk Alkeemia the project.
A concept :
A staged concert season around three programs per year based on three criteria:
A musical repertoire highlighting the major works of great composers.
The presence of renowned soloists, piano, clarinet, violinists, cellists, opera singers …
The Philharmonic Symphony Orchestra of Two Worlds consists of 40 musicians, but there are also smaller form a chamber orchestra of fifteen musicians.
Contact : La philharmonie des deux mondes
Laure TAAR – Tel : 06.87.37.35.17
La Locomotive des Arts – lalocomotive5@orange.fr –

Photo credit : Laura Dyens